Saturday, March 25th
9:00AM
Presented by Mark Snyder, PT Plus
Blood Flow Restriction Training (BFRT) uses bands to reduce the amount of blood flow while working out. This allows for quicker recovery and faster strength gains. In this workshop, you will have the opportunity to learn about how BFRT works and the many benefits from a licensed Physical Therapist. Working with a physical therapist can help ensure your workouts remain safe and effective for you. Join us to learn more!
FREE for HMC members
$5 for non-members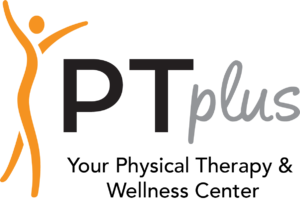 About PT Plus
At PT Plus, we provide our communities with quality physical therapy and wellness services that are custom-tailored to the individual patient's needs. From our humble roots in Racine and Milwaukee, we have grown in order to offer our services throughout all of southeastern Wisconsin. Our dedication to your physical health goes beyond our offices. We collaborate with multiple local physicians and other health providers to ensure you receive the well-rounded, integrative care you deserve.
About Mark Snyder
Mark is the co-owner/partner of PT Plus with his wife, Amy. Mark is a graduate of University of Maryland, Eastern Shore and a Doctoral graduate of Creighton. He has worked in acute care, sports medicine, and outpatient orthopedics.
With a strong passion for education, Mark has been a professor for a physical therapy assistant program and has taught continuing education to health care professionals in the US and in Europe. He has extensive training in areas such as myofascial release, joint mobilization, Strain/ counterstrain, Muscle Energy Technique, Cranio-sacral, visceral mobilization, lymph drainage, Neural Tissue Tension Technique, biofeedback, motor nerve conduction velocity testing, muscle activation, trigger point dry needling, neuromuscular reeducation, and Primal Reflex Release Technique (PRRT®). Read Mark's full bio