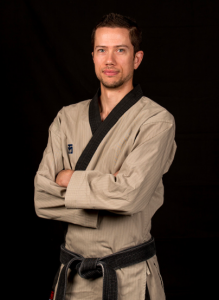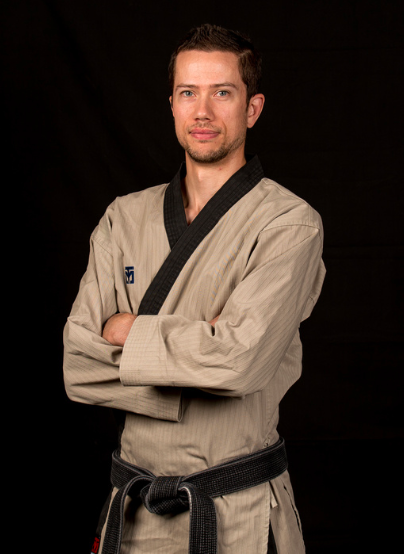 Master Jensen began his martial arts journey in 2005.  After only a few months he knew he had found his passion and dedicated his life fully to his training often training 6 days per week for extended hours.  With this dedication, he earned his black belt in Taekwondo in under two years, while also beginning his studies in Brazilian Jiu-Jitsu, Hapkido, Boxing, and Escrima/Kali.
Currently, Master Jensen holds a 5th Dan in Taekwondo, 1st Dan in Hapkido, and a Purple belt in Brazilian Jiu-Jitsu. Master Jensen has entered and won numerous competitions at the local, national, and world levels.
He continues actively to train and compete and loves to share the arts with anyone willing to put in the work.  He continually evaluates and updates our curriculum to bring us the latest techniques in practical self-defense.  He is also a certified kettlebell instructor, and enjoys training with and demonstrating the use of historical weapons.
If you want more information, please visit the Lake Country Martial Arts website:
https://lakecountrymartialarts.com