You Belong Here.
We design custom indoor cycling programs for all abilities, from beginners to experienced triathletes!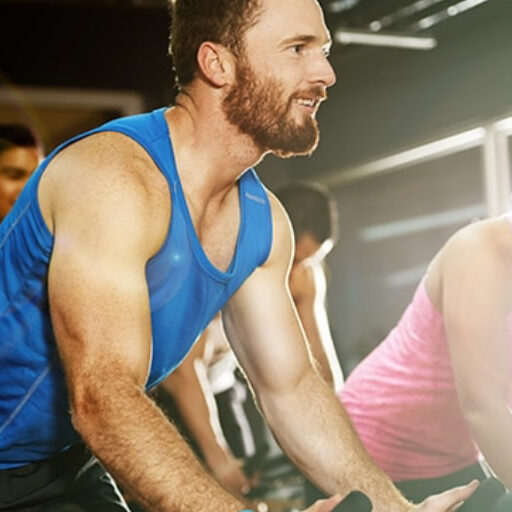 Beginner to Expert Riders Welcome!
New to indoor cycling? Here's what you need to know:
No special equipment needed. Bring your own bike and we'll walk you through the rest!

You'll be part of the group workout, but your information isn't shared with everyone. Your speed, progress and time is all up to you!


Anyone can ride a bike. It doesn't take special skill or ability. It's a great whole body workout. Period.
Whether you are a beginner, a recreational cyclist, or even a competitive athlete, our program will help you develop more strength on the bike and the skills to unlock more speed.
Instructor guided workouts that include structured build and recovery sessions.
Workouts are designed to increase
your body's metabolism and cardiovascular health.
Individual skill development – train on your bike at your fitness level.
Compete only with yourself! Each rider has an individual screen with real time statistics during the workout. 
Real-time data tracking including speed, cadence, heart rate, calories and power.
Individual race reports that sync with tracking programs (Strava, Training Peaks, etc.) sent to each rider after every ride.
"Personal best 20-minute time trial, indoor cycling fitness test this spring — 284 watts! A big thank you to Anita Krier, Movement Specialist and her indoor cycling training program!"
-Aaron S.
Check out the many benefits of our Indoor Cycling Program!
Unlimited riding

Early morning, mid-morning, evening and weekend classes available

Classes are a variety of 60 and 90 minute rides

Towel service and showers
Take advantage of all Hartland Movement Center has to offer cyclists!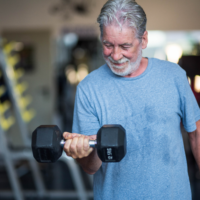 We use science-based training to target specific areas that will improve your overall performance and endurance, while reducing the risk of injury.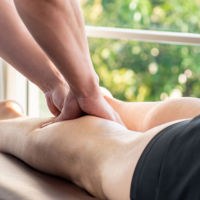 Massage is a part of an injury prevention strategy, helping athletes to not only recover from their workouts, but to proactively lengthen and calibrate their muscles in a way that prevents trauma or overextension.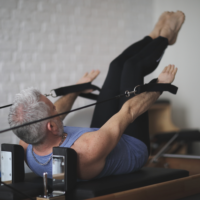 Pilates is an innovative exercise system of mind-body movements using a floor mat or a variety of spring-based equipment. Using precise movements, breathing techniques and concentration, Pilates delivers a full-body workout.