The Hartland Movement Center's Fitness Programs help our clients reach their strength goals through pinpointed, specialized, three-dimensional training. Our fitness classes offer a variety of course options to ensure your routine stays varied and your goals stay on track.
Every class is led by a dedicated fitness coach who can guide you through modifications to prevent injury while still meeting your fitness goals. As members get stronger, and continue to move better, the coaches will support you as you take on bigger challenges. The workout progresses and so do you.

View Current Fitness Schedule
Available fitness classes include: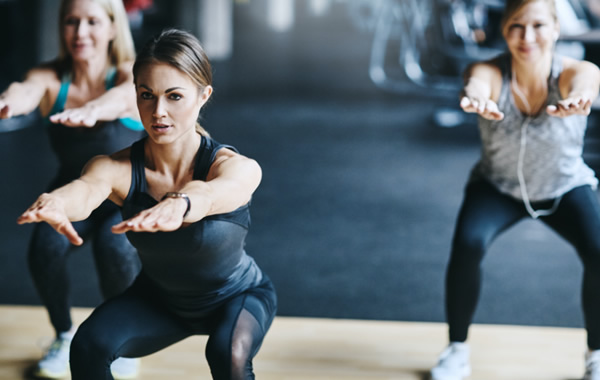 Total Body Workout
Our Total Body Workout classes give participants a comprehensive workout that engages every major muscle group in their body. Led by our certified trainers, this workout gives athletes the most bang for their buck, leading them to quickly and efficiently reach their fitness goals.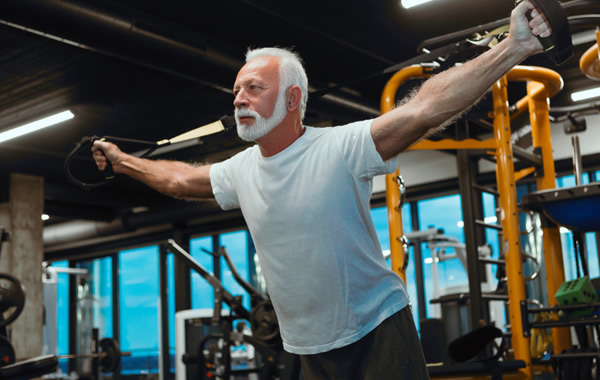 Active Adults
Our fitness classes offer balance, stability and agility training to ensure your routine stays varied and your goals stay on track. Our programs offer unique, challenging and fun classes to ensure our clients are fit at any age.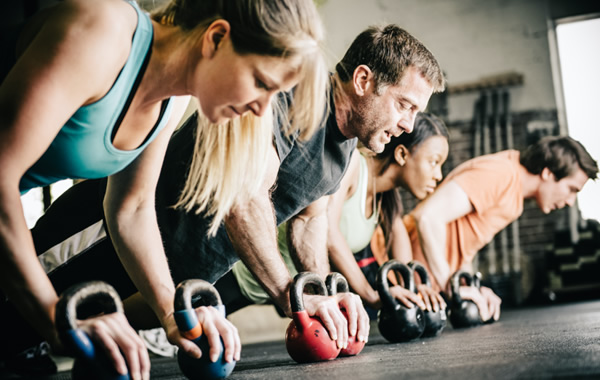 Kettlebells
Our kettlebell workouts offer calorie-burning cardio and strength-training movements that guarantee an incredible workout in little time. This versatile tool can help you engage with every muscle group in your body. Our classes get your heart rate way up while encouraging dynamic movement and strength training.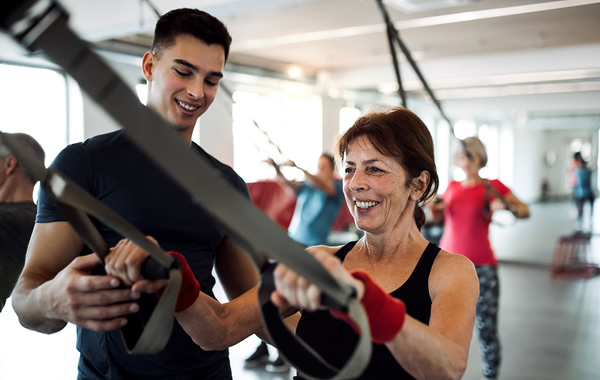 TRX
Our TRX, or total resistance exercise, courses offer unique opportunities to utilize suspension training for maximum results. Our certified trainers help you use body weight exercises to develop your strength, balance, flexibility and core stability for a comprehensive workout.
Our fitness classes are designed to meet your schedule. To join us for an upcoming class, choose a package below. You will be prompted to login, or register if you don't already have an account with us.

Great place where quality is more important than quantity. I've been working with Aure for 6+ months in a small group setting (max group of six). Having a smaller group allows Aure to take the time to understand each person's "profile" and with this knowledge make slight modifications to the exercises, based on their profile to maximize impact for each person. The smaller size group also allows Aure to focus on each individual's form for each exercise. Aure openly shares his knowledge with us so we understand why we are doing, what we are doing. As a result, the work we have done has strengthened my core and upper body considerably, resulting in an improvement in my cycling this year
– Tom Thompson