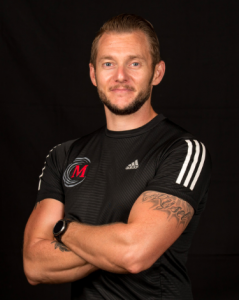 AURELIEN VAN STICHELEN Golf Fitness Specialist, and Biomechanics Preferences Analyst.
If you want to know more about the Biomechanics Preferences, please visit Aurelien's Website. 
http://www.biomechanicspreferencesusa.com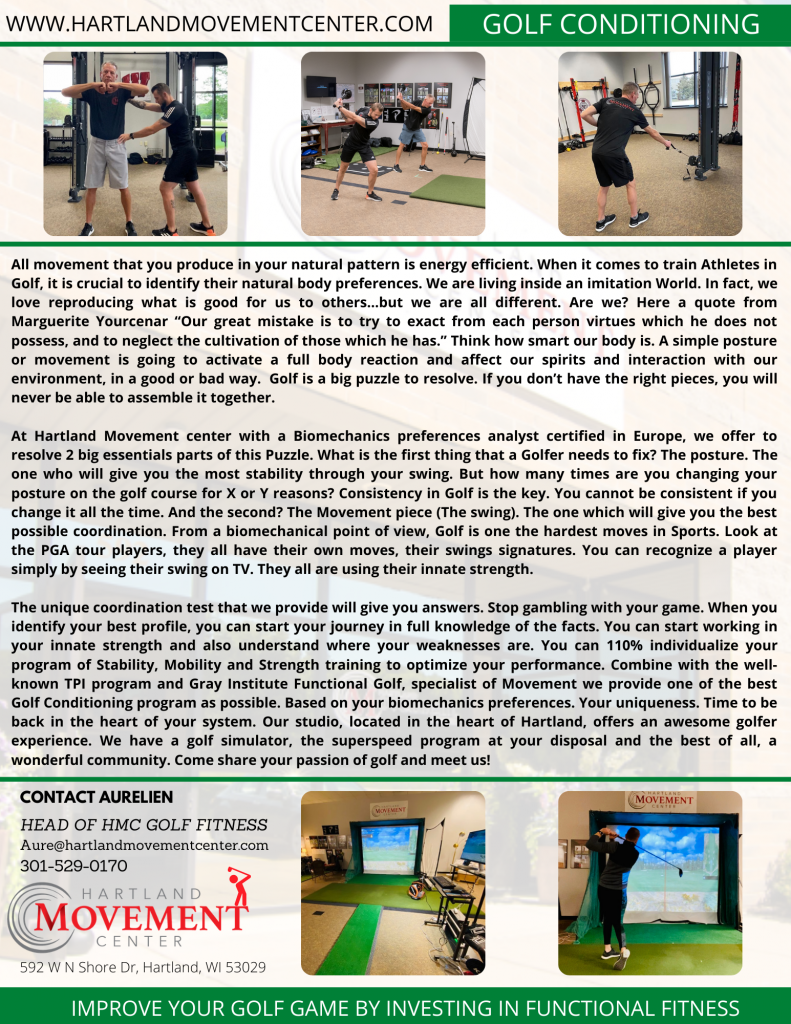 Golf Athletes understand that even the slightest of movements can make or break your game. Each program is extremely personalized to ensure participants receive the attention, feedback, and adjustments they need to improve their movement and avoid injury.
There's no one-size-fits-all solution for athletes. In order to perform optimally, everyone has to address their individual challenges. Our Golf Fitness Coaches, Aurelien and Anita, are a complementary, and efficient team. They help athletes grow beyond their challenges, helping to provide the physical, behavior, and emotional tweaks that can turn a competitor into a master.

Time to bring you back in the heart of your system.
– Aurelien, HMC Fitness Instructor.